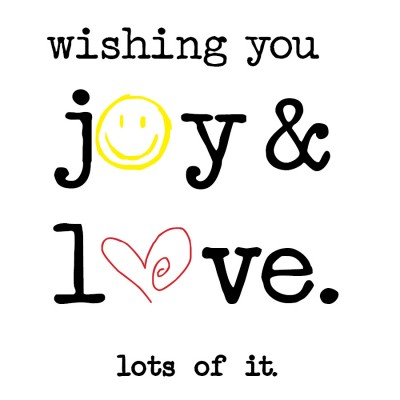 Christmas is just one week from today and I find I'm singing Joy to the World in my head with increasing frequency the closer it gets. I just can't help myself.  But because I can't remember all the words I keep making up different ones. Fun, playful, joyful words.  And I put them down on paper.  Then I invited people to come over and sing them.
We sang. And drank coffee. And ate pumpkin bread. And sang a bunch more.
In the end we came up with a very playful, joyful version of Joy to the World that we hope makes you smile.  Maybe even giggle a little. So, in the spirit of love and joy and laughter, here's a little ditty we did for you (and for us, too):  Joy To The World ala The Joy Team.
That beautiful, strong voice you hear is Michelle Wirta's of Spiral Life Consulting. Isn't she awesome?
Feel like singing along?  Here are the lyrics, along with a holiday wish or two.
Tags: fun version, holiday, joy to the world, smile, song, spiral life consulting, The Joy Team