FREE Ways to Spread Joy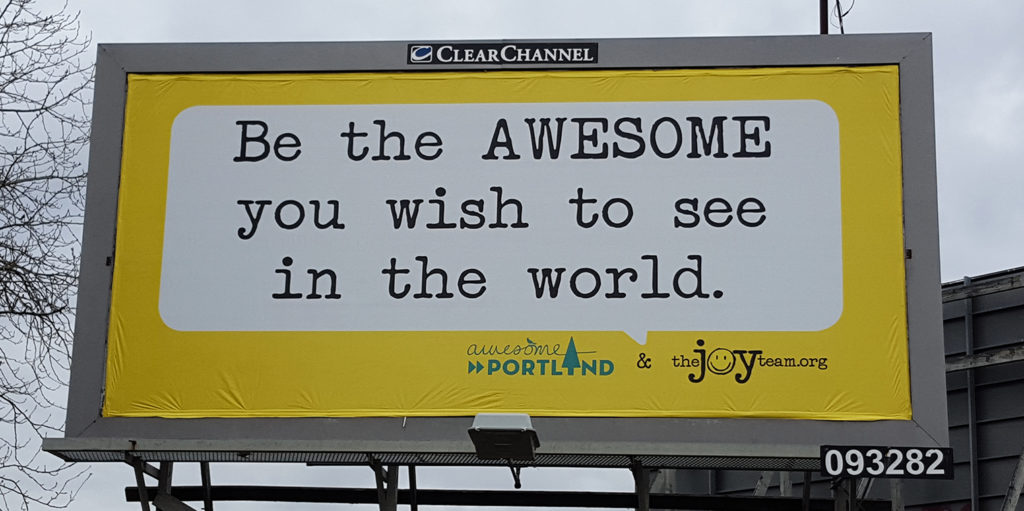 Joy is FREE.  Spreading it can be, too.
Here's how.
BE KIND
Here are some easy acts of kindness you can do everyday. Have kids? Here are some for them, too.
POSTERS
Love the billboards? Here are mini versions of several of them you can hang up in your window.
2 sizes to choose from: 8.5″ x 11″ and 11″ x 17″
REPURPOSED BILLBOARDS
Love the billboards and have LOTS of space? We save the messages after they come down and give them to schools, business and other highly-trafficed places so they can keep spreading joy.  Here's a list of available messages. Email us to see if about getting one.  Each canvas is roughly 10.5 ft tall by 22 ft wide and does not have grommets.
(This page of free ways to spread joy will continue to grow, so check back every once in a while to see if there's something new.  Have a suggestion? Send it my way.)