Billboards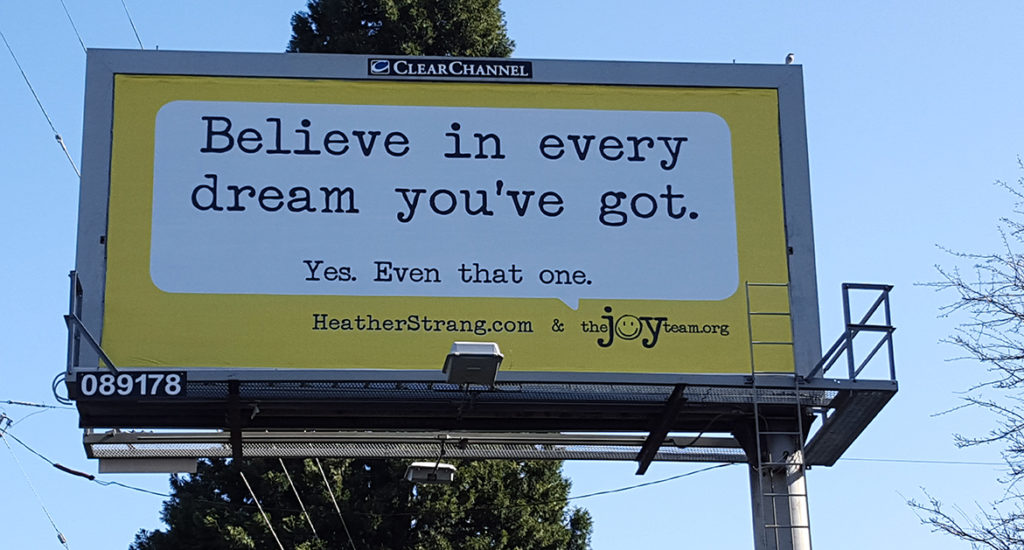 In the 4 weeks a billboard is up it will reach hundreds of thousands of people.  Put up a few and you can reach a million people. Keep putting them up and eventually you're spreading joy, optimism and inspiration to billions.  Now, that's a lot of joy.
Billboards:
2016 Billboards
2015 Billboards
Want to be part of The Joy Team? Join us and help spread joy, optimism and inspiration.
THANK YOU Clear Channel Outdoor, Pacific Outdoor, Lamar Advertising and Adams Outdoor for providing the billboard space!