Billboards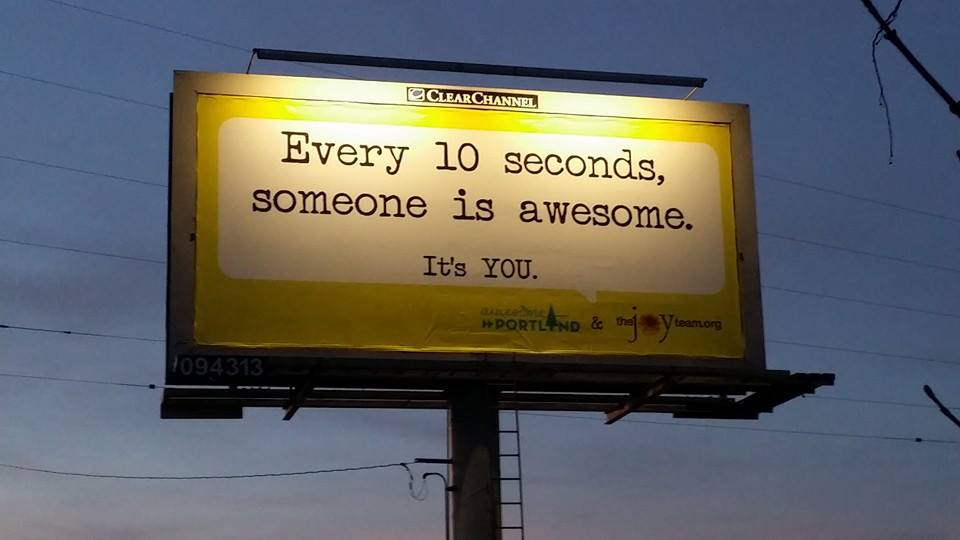 In the 4 weeks a billboard is up it will reach hundreds of thousands of people.  Put up a few and you can reach a million people. Keep putting them up and eventually you're spreading joy, optimism and inspiration to billions.  Now, that's a lot of joy.
Billboards:
2015 Billboards – 21 billboards
Want to be part of The Joy Team? Join us and help spread joy, optimism and inspiration.
THANK YOU Clear Channel Outdoor Portland for providing the billboard space!