We are happy t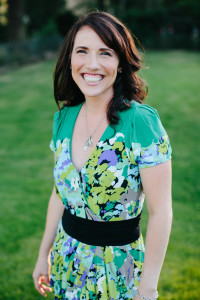 o announce the appointment of Heather Strang to our Board of Directors.  Heather was elected with a unanimous vote on January 14th and officially joins the board immediately.
Heather Strang is a spiritual teacher, author, regular contributor for The Huffington Post, Master Success Coach, and Certified BodyTalk Practitioner. Her books include "The Quest: A Tale of Desire & Magic" (currently being optioned as a feature-length film), "Following Bliss," and "Anatomy of the Heart: Love Poems." Heather has been a featured speaker at the largest spiritual bookstore in North America—Banyen Books and Sound—as well as the largest metaphysical bookstore in the United States—New Renaissance Bookshop.
Heather holds a BS in Liberal Studies with an emphasis in English and Women's Studies from Portland State University, and graduated summa cum laude. When she is not engaged in some form of work-play, you will find her meditating in her pajamas, dancing down the aisles of the grocery story, and/or exploring the possibilities of the Universe through books and travel.
We are overjoyed to welcome Heather to the Board. Her positive energy and enthusiasm, coupled with her entrepreneurial experience, makes her a perfect fit for the organization. Heather's commitment to The Joy Team is inspiring and we look forward to growth and expansion with her on our leadership team.
Heather joins existing Board Members: Kim Hash of Share in Vancouver, Bob Dingethal formerly of Gifford Pinchot Taskforce in Vancouver; education consultant Patricia Johnson of Las Cruces, New Mexico; Brian Larsen of B4 Logistics in Vancouver; Michele M. Larsen; Carol McKeag of Coaching for Life and Spirit of Beaverton, Oregon; and Ronnie Noize of DIY Marketing Center in Vancouver.
Tags: board member, heather strang, The Joy Team