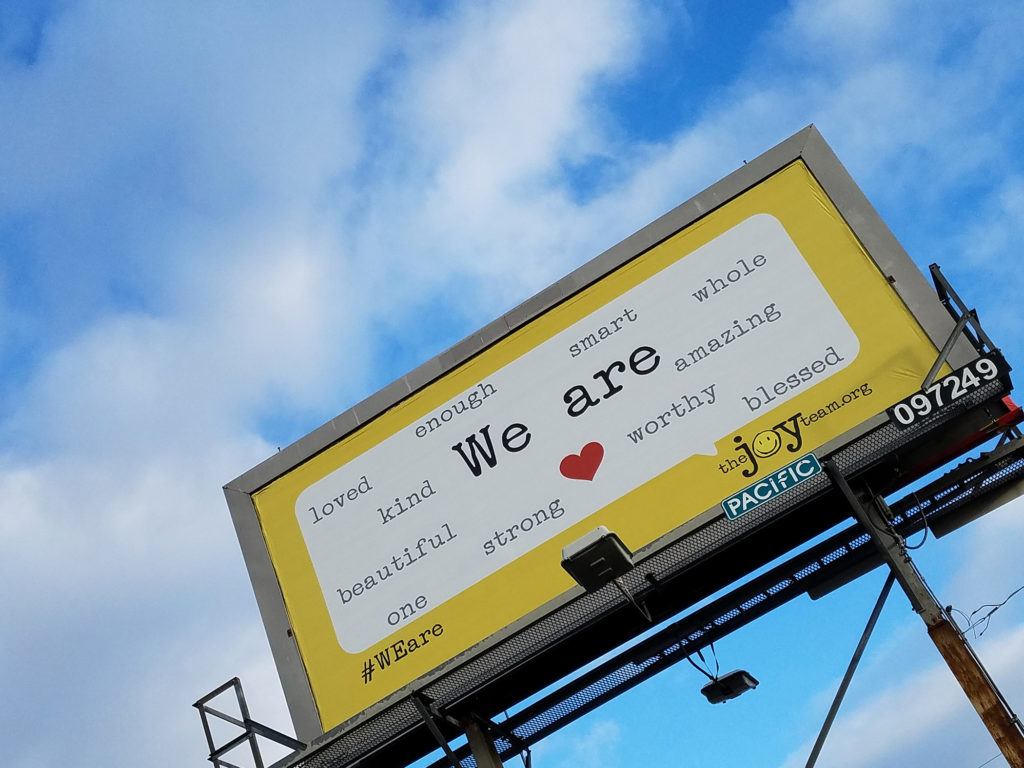 Does it feel to you like there's a lot of "us" and "them" thinking happening these days? That way of looking at the world causes some problems. It's easier to dislike, or even hate, that which is separate from ourselves. And that, as we've seen too many times, can lead us to hurt each other.
On the other hand, focusing on what we have in common, on what we are together, unites us. Heals us, even.
We'd like to encourage everyone to take some time–right now is good–and think about those you see as very different from yourself. There are things you have in common. Things that unite you in meaningful ways, raising you both up to reflect the shared light of humanity.
We'd love to hear what you discover. Share the ways #WEare alike with the world and bring us all closer together.
(This billboard is up through Thanksgiving in Vancouver, WA, on St. John's Rd just south of 78th, on the west side of the street facing south.)
Tags: #weare, affirmations, be the change, better together, in common, love, make a difference, thanksgiving, The Joy Team, unity, Vancouver, washigton, we are, we are one