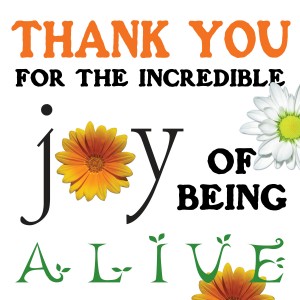 Geoffrey James, award-winning journalist and author of Inc.com's Sales Source column, put out a list of "10 Questions That Create Success". They're fabulous. My favorites are:
1. Have I made certain that those I love feel loved?

2. Have I done something today that improved the world?

8. Have I helped someone less fortunate?

10. Have I felt grateful for the incredible gift of being alive?
I'd like to add one more:
11. Have I treated myself with love and kindness?
I do believe living each day–each moment–with these questions in mind will lead to a more joyful, meaningful life. What do you think?
Tags: 10 questions, 11 questions, joy, success