Smile Across America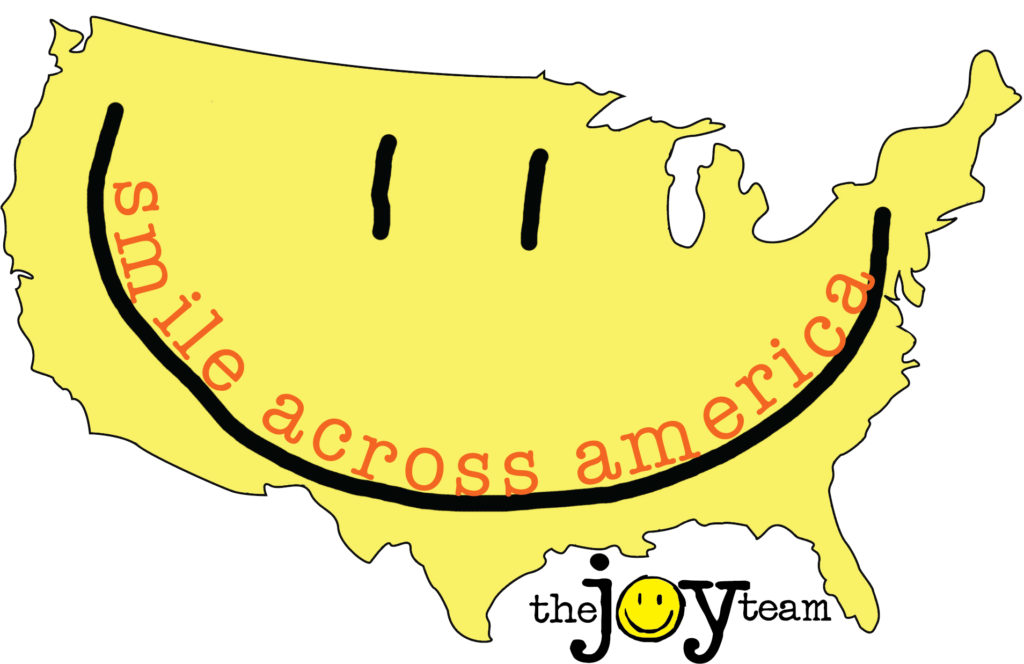 We're putting a
Smile Across America


for International Day of Happiness!

For the 3rd year in a row, we're putting a #SmileAcrossAmerica with positive messages on billboards and bus shelters from coast to coast in honor of International Day of Happiness. All the messages this year focus on kindness and acceptance.

International Day of Happiness is March 20th, but the inspiring signs will begin popping up in cities across the nation as early as March 13 and remain up for 4 weeks. A sneak peak is available now on 10 billboards in Las Vegas, where the signs will remain up the longest.

Cities are still coming on board, and we're currently at 106 locations and counting. We'll update the list as we get closer to International Day of Happiness, but here's where you can expect to find our happy messages at this point:
Atlanta – 2 billboards
Boston
Chicago – billboards and 56 bus shelters
Dallas
Daytona / Melbourne, FL
DC / Baltimore
Houston
Jacksonville, FL
Las Vegas – 10 billboards
Los Angeles
Milwaukee
Minneapolis / St Paul
New York City – 3 billboards
Ocala
Orlando
Philadelphia
Portland, OR
Sacremento
Salem, OR
San Antonio
San Diego
San Francisco
Tampa
White Plains – 15 billboards
A great big thank you to our fabulous partners: Clear Channel Outdoor and JCDecaux North America.
Our positive message billboards have inspired people, made them smile, helped them
celebrate birthdays and deal with cancer, memorialized loved ones and even saved a life at least once. They're kind of magical like that.
Spread
joy

with us!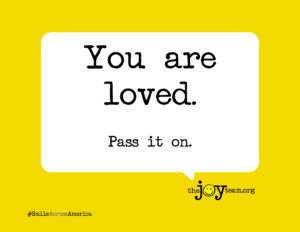 Print out some 8.5 x 11 posters of our Smile Across America messages and put them up at home and work in windows, hallways, lunch rooms, bathrooms…anywhere you can think of to scatter happiness! Download them here.
Check out photos and info from 2016 Smile Across America here.

"For the 3rd year in a row, we're putting a #SmileAcrossAmerica with positive messages on billboards and bus shelters from coast to coast in honor of International Day of Happiness. All the messages this year focus on kindness and acceptance."
From #SmileAcrossAmerica 2017. Posted by The Joy Team on 2/23/2017 (4 items)
Generated by Facebook Photo Fetcher 2